Meet Our Team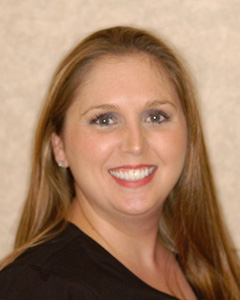 Vanessa – Lead Assistant
Hi, I'm Vanessa. I have been a Registered Dental Assistant since October 2000. My Aspiration is to help Dr. Braun perform the best dental treatment and knowing our patients are leaving Confident and Proud in the dental work they just received. In my free time I love spending time with my family and friends. My husband Brian and I have been married since May 2010. We have one wonderful son named Kaydon and a miniature pinscher named Bear.
---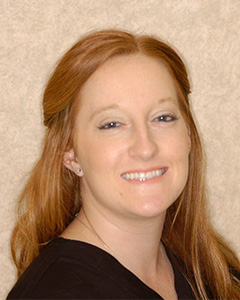 Nicole – Hygienist
Hi, I'm Nicole. I am a Registered Dental Assistant here at New Braunfels Dental Arts, working along side Dr. Craig Braun. I have worked as a Registered Dental Assistant since April 2008. I grew up in San Diego, CA, where I met my husband of 3 years and then moved to Tucson, AZ (where my husband is from). I completed my pre-requisite courses in Tucson, which help lead me to attending Dental Hygiene School here in San Antonio. My career goal is to graduate from Dental Hygiene School in May 2015. While attending school, I have been given the wonderful opportunity to work with Dr. Braun and his amazing staff to ensure that we work together as a team providing our patients a comfortable, safe, educational, and friendly environment. In my spare time, I love to be with my husband, Beau, and our 2 ½ year old son, Hayden. As a family we enjoy attending church on Sundays at CBCB, helping out with volunteer work through the church, and spending time outside enjoying all that life has to offer.
---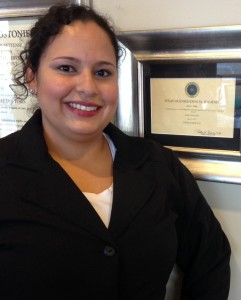 Adela – Hygienist
Hello, I've been a practicing dental hygienist since 2006, when I received my Associates Degree in Dental Hygiene from Del Mar College. In 2009, I received my Bachelors Degree in Occupational Training and Development from Texas A&M Corpus Christi, and completed my educational journey in May 2014 when I received my Masters Degree in Dental Hygiene with an emphasis in Public Health from The University of Texas Health Science Center San Antonio.
The beginning of 2016 was the start of a new chapter for me, as I became a mom to a beautiful, healthy baby boy- Elias Angel. I am enjoying my time learning about motherhood and watching him grow before my very eyes. I also enjoy spending time with my husband and 2 cats. Working out, eating clean, and maintaining a healthy body are all things I focus time and energy on. I also like to travel, listen to live music, and dance.
I am very excited to work alongside a very professional, respectable, and honest dentist. I look forward to sharing my diversified clinical and educational experiences with Dr. Braun to offer only the very best of care to you and your family.
---
Lisa – Hygienist
Picture and Bio Coming soon!
---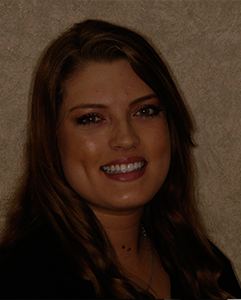 Ellie – Patient Care Coordinator
Hi, I'm Ellie. I have been a Registered Dental Assistant since 2011. I love working in the dental field, knowing we are making a difference in patient's lives. My husband Tyler and I are both from Comanche, TX. We got married January 2016.
When I am not at work I enjoy cooking, spending time with family and our two dogs Moose and Sam.