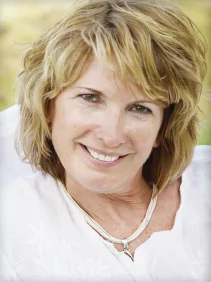 Do you have missing teeth and would like to get that gap in your smile repaired? Do you avoid social engagements because you are embarrassed about your smile? Is eating difficult because you have missing teeth?
If so, dentures may be the solution for you.
The Benefits of Dentures
At New Braunfels Dental Arts, we can provide a denture apparatus that can give you the teeth you need to feel comfortable smiling, eating, and using your teeth like usual. Your dentures are custom-made to fit your mouth, and once applied, it is very difficult to tell they aren't your real teeth.
Another advantage to getting a denture apparatus is that your facial structure is restored, so you have a more natural, attractive facial structure.
The Dentures Procedure at New Braunfels Dental Arts
The process to getting dentures is:
The denture development process takes about three to six weeks and several appointments to ensure you get the right look and feel of the dentures.
Dr. Alvis, Dr. Levo and Dr. Farn will make several impressions of your jaw to measure how your jaws connect to one another and how they are spaced within your mouth.
Dr. Alvis, Dr. Levo and Dr. Farn will then create a type of model to duplicate exactly the size and shape of your mouth, so your denture apparatus will fit your mouth. You will give these dentures a try in your mouth several times, and then we will assess the dentures to make sure they look as natural as possible in color, shape, and fit.
We then cast a final denture and fit it in your mouth again.
Finally, we adjust it as needed to ensure your dentures look and feel right.
If you are missing teeth, we would like to talk to you about the possibility of getting dentures. We care about your smile and providing with you with optimum dental health as well as the confidence that can come from smiling with pride. Call today about having us provide you with customized dentures!