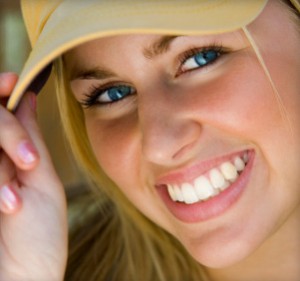 Today, having a beautiful smile is rather important and may even be considered essential. And today, with modern cosmetic dentistry treatments, having a gorgeous smile is easier than ever! Cosmetic dentistsDr. Alvis, Dr. Levo and Dr. Farn have many procedures that can give you a smile makeover to give you a smile you can be proud to show off!
COSMETIC TREATMENTS AT NEW BRAUNFELS DENTAL ARTS
At New Braunfels Dental Arts, we have many cosmetic dentistry treatments that can give you a smile makeover.
Our Doctors offer:
Teeth Whitening | We offer a variety of teeth whitening treatments, and all of them can create a whiter smile makeover for you. With customized bleaching trays fitted only to your mouth and made to protect your gums, you will be ready to show off your pearly whites with pleasure!
Dental veneers | Dental veneers are a safe, strong cosmetic dentistry treatment that takes misshapen, chipped, or damaged teeth and give you a smile makeover that creates a straight, beautiful smile.
Dental implants | Dental implants are a cosmetic dentistry treatment that can give you a permanent tooth where there wasn't one before. It's like growing a new tooth and gives you a smile makeover you can hardly believe!
Invisalign | Our doctors are proud to offer clear aligner treatment with Invisalign. No more metal wires and brackets! Invisalign is a revolutionary dental treatment for adults who want not only a straighter smile, but also a healthy and balanced bite. For most cases, you will complete treatment in 6-8 months, whereas some more complicated tooth movements will take up to 12 months.
If you are looking to improve your smile through a smile makeover, Dr. Alvis, Dr. Levo and Dr. Farn at New Braunfels Dental Arts would be happy to partner with you to give you the smile of your dreams. Call today!