Cosmetic Dentistry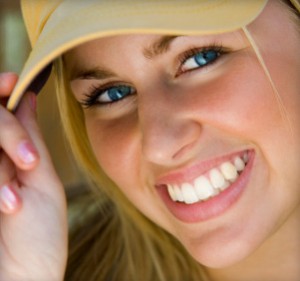 Today, having a beautiful smile is rather important and may even be considered essential. And today, with modern cosmetic dentistry treatments, having a gorgeous smile is easier than ever! Cosmetic dentist Dr. Braun has many procedures that can give you a smile makeover, a smile you can be proud to show off!
At New Braunfels Dental Arts, we have many cosmetic dentistry treatments that can give you a smile makeover.
Cosmetic dentist Dr. Braun offers:
Teeth whitening — Cosmetic dentist Dr. Braun offers a variety of teeth whitening treatments and all of them can create a whiter smile makeover for you. Whether the cosmetic dentistry treatment is an in-office treatment, or an at-home variety, you will be ready to show off your pearly whites with pleasure!
Dental veneers — Dental veneers are a safe, strong cosmetic dentistry treatment that takes misshapen, chipped, or damaged teeth and give you a smile makeover that creates a straight, beautiful smile.
Dental implants — Dental implants are a cosmetic dentistry treatment that can give you a permanent tooth where there wasn't one before. It's like growing a new tooth and gives you a smile makeover you can hardly believe!
6 Month Smiles — Cosmetic dentist Dr. Braun is proud to offer the 6 Month Smiles braces treatment. 6 Month Smiles is a revolutionary cosmetic dentistry treatment for adults who want their smile straighter. It doesn't concern itself with correcting bites or some of the other issues braces treat. They are invisible braces that only focus on the teeth others see when you smile. And yes, they take about 6 months to complete!
If you are looking to improve your smile — you want a smile makeover — cosmetic dentist Dr. Braun at New Braunfels Dental Arts would be happy to partner with you to give you the smile of your dreams. Call today!